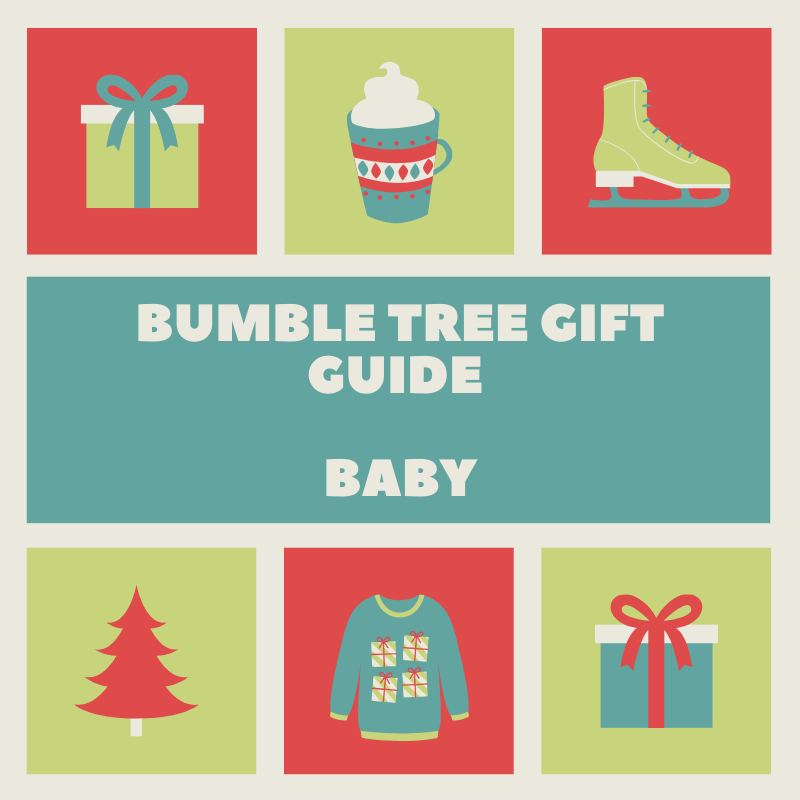 Gift giving for babies is great because there are so many cute things to choose from or you can still get away with being practical and giving them the essentials for their first year. Baby isn't going to mind getting some new dishes or bath soap for Christmas. Or go ahead and finally purchase that big ticket item that you've been eyeing but without the guilt because it is a gift after all. 
Jellycat stuffies are truly the softest plushies around and with so many animals to choose from, we are sure to have a perfect new friend for baby to love and cherish for years to come. A new Jellycat stuffy is sure to enchant and thrill, especially, when it's paired with a matching story book.
Skip Hop play mats keep baby safe and happy and bringing an extra spark of fun to play time. From tummy time through those first steps and beyond, play mats offer a soft, cushy space for your little one to grow and play. And they are on sale right now! 
Teethers give little ones something besides their fingers, or yours, to chomp on. We have a variety of shapes and styles that can help soothe sore gums too. A new teether toy may just brighten a poor teething baby's Christmas morning!
The best shoes for your little one mimic bare feet. Robeez and Nooks footwear both mimic bare feet by flexing and bending with every step. They offer protection and support for unrestricted growth, while promoting good balance, and they stay on too!
Designed with parenthood in mind. Ingenuity offers a range of products that adapt to your baby's growth and development. The Ingenuity Baby Base 2-In-1 starts as a floor seat offering parents a safe play for a hands-free moment and grows into a booster seat for meal times up to age three! The Ingenuity Trio 3-In-1 High Chair is every feeding chair baby will need from 6 months to 5 years old! Three modes of use include a full-size high chair, booster seat, and toddler chair.
How about a truly unique and personalized gift? Whittle Wood Letter Blocks will add a lovely touch to any nursery's decor and make a great photo prop! These 100% Canadian Maple Blocks are also a fun way for the child in your life to become familiar with the letters in his/her name, while practicing placing the letters in proper sequence.
Little fingers can't resist these beautiful buttons! Built safely into sturdy frames are vibrant silicone bubbles in varying sizes and colors. It's so simple, yet oddly, so brilliantly fascinating and impossible to put down...for babies...or adults! Push them all the way in to pop them through to the other side. Delve into the simple delight of poking these Dimpls with your fingers. It's a perfect sensory adventure babies and toddlers can take with them everywhere they go!
Rated one of the top baby toys of 2019.