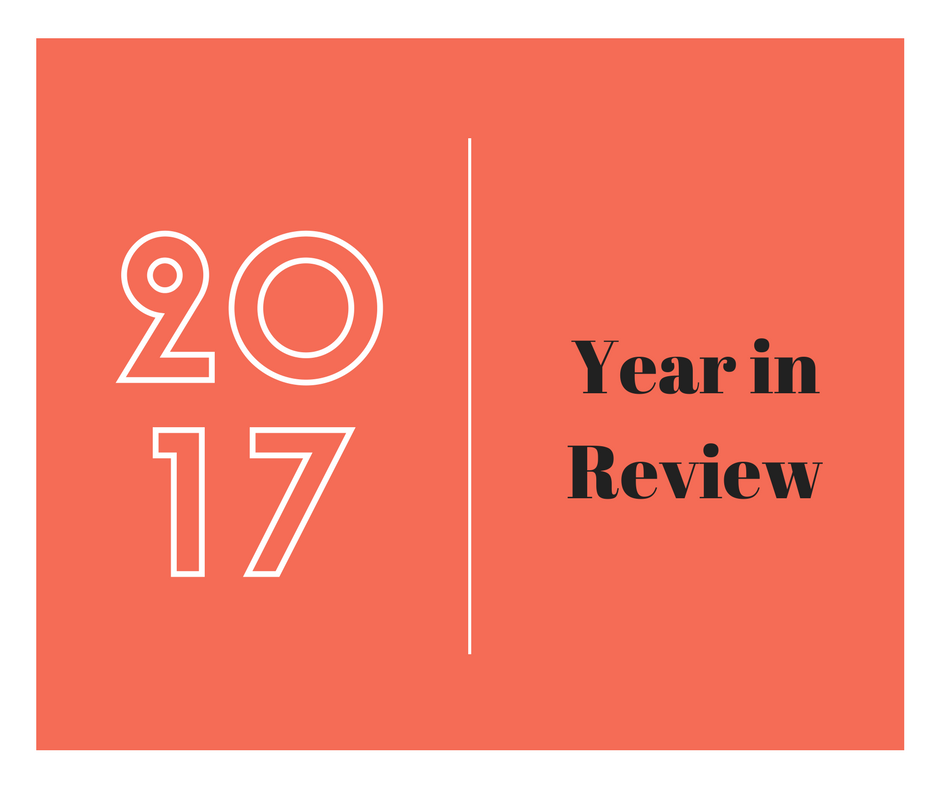 We began 2017 with big goals and looking back, I am happy to say that we pulled it off! Let's have a look back!
February brought our first ever snow day! On February 6, Cranbrook woke up to over 4 feet of snow! Schools were closed and the roads were impassable! It was the first time we've ever been unable to open the store but safety comes first! By the looks of things outside, we're in for another snowy winter! 

In Mid February Cranbrook celebrated the Rogers Hometown Hockey Weekend. Hundreds of people came downtown to participate! We loved the Play Zone featuring the Playmobil NHL items which are available in store for your own little NHL fans to take home! 

 

March 1 marked our 6th Anniversary and the launch of our new website! Months of preparation and planning finally came to an end and since our launch we've shipped orders across Canada! We have found the website is also a valuable tool for our local customers to be able to view a product and see pricing and availability.  Being online was a goal we knew we needed to make happen for 2017 and we are so proud that we accomplished that! 

April brought hopes of Spring and an endless wait for April the Giraffe to give birth! I'm sure a lot of us moms could related to those never ending final days of pregnancy. Remember this hilarious re-creation of the live footage? 
In May we prepared for the Kootenay Baby and Toddler Expo and had so much fun recruiting adorable little ones to be in the cutest fashion show ever! We are proud to sponsor this event every year and look forward to seeing it grow!

Also in May, downtown Cranbrook hosted it's 2nd Annual Shop Till you Drop event bringing hundreds of people downtown for deals and fun! 
 

And who could forget the great Fidget spinner shortage of 2017!! The demand was so intense we fielded dozens of phone calls, emails and facebook messages every day! We finally received our first order of spinners on May 30 just in time to inundate the classrooms with them. (Sorry teachers!) And as fun as being a part of this trend was and as much as we enjoyed the 3:00pm rush of school kids coming in for fidget spinners....we are overstocked and all spinners are now just $2.00! 

June brought the Sam Steele Days festivities and we tried something new this year and built a giant box maze for kids to navigate! We learned some valuable tips and tricks and will be back again next year bigger and better than ever!

The end of June brought swarms of mosquitos and Healing Hollow Bug Me Not Blend became the new must have item that we could barely keep on the shelves! This stuff is amazing and completely safe for everyone including infants!
July and August brought heat, fires and smoke! Our hearts go out to everyone who was under evacuation alerts and orders. I think we all learned that we really do need to practice emergency preparedness as you just never know how quickly things can change. 

September brought the return of school routines and Yumbox lunch kits were the must have back to school item. These durable bento boxes make packing lunches a breeze! We are expecting a brand new shipment of Yumbox any day now so if you've reached the breaking point with packing lunches, come in and pick up one of these! 
In October we attended our first ever trade show! Rebecca and I went to the ABC Kids show in Vegas while Marilyn and Rhonda kept things running back home. (Thanks guys!) It was great to be able to see new products in person and meet with sales reps. We brought home a few new finds and made some great contacts for future products to bring in. 

October also brought the popular Downtown Trick or Treating event back. This event gets bigger and better every year! The Downtown Business Association does a great job promoting this event and we are happy to participate in such a family friendly event. Our Halloween costumes were a souvenir brought back from the M&M store in Las Vegas. I'm not a huge fan of dressing up so these were perfect. Ha ha! 
 
Also in October we were honoured that our customers once again took the time to vote for us in the Kootenay Business Magazine Best of Business Awards and we were recognized with Platinum in the Children's wear category and Gold for Toy Store. Thank you! 
November was our annual Black Friday Sale. We had a great turn out and many people were able to save money and get a jump on their holiday shopping. November was a busy kick off to the Holiday season with the JCI Santa Claus parade and the Memories with Santa Breakfast which we are happy to provide the sponsorship for every year. If you haven't attended before, JCI puts on a lovely breakfast that includes a Santa photo and crafts. It's a very intimate, non rushed chance to meet with Santa. Plan to get your tickets early for 2018! 
We're already setting business goals for 2018 and in the name of accountability, I'll share a few with you here. We want to increase our social media presence and that will include more video. It's going to take some courage to get my face on video, but we'll start with some product video so we can share more of our amazing products and their features with you. 
We also hope to grow our online presence. We'd love to get more local orders on the website. Did you know you can order and select free in store pick up? Don't want to drag the kids inside, give us a call and we'd be happy to run your order out curb side to you. Instead of searching all over town for an item, search our website and find out quickly and easily if we have an item in stock. You can even create a wish list or gift registry to share with friends and family! 
December was a successful end to the year. As a small retailer we definitely feel the impact from online shopping so we are even more grateful to those who make the effort to shop local. When you spend local you not only keep local businesses open, but you allow us to put money back into the local economy and continue to give generously to local causes and organizations. We thank you for another year of support and wish you health and happiness for 2018! We appreciated the chance to provide quality products for you and your family! 
What are your goals for 2018? What do you want to see from us in 2018? How can we serve you better? What products do you want us to bring in? Leave us a comment!